To develop strategic economic growth opportunities that promote, enhance, and expand Department of Defense investments in our area.
The Department of Defense is the largest economic engine in the Pensacola region, with more than $7.6 billion in total economic impact produced annually by a workforce of more than 60,000 active duty military, federal, and contractor employees.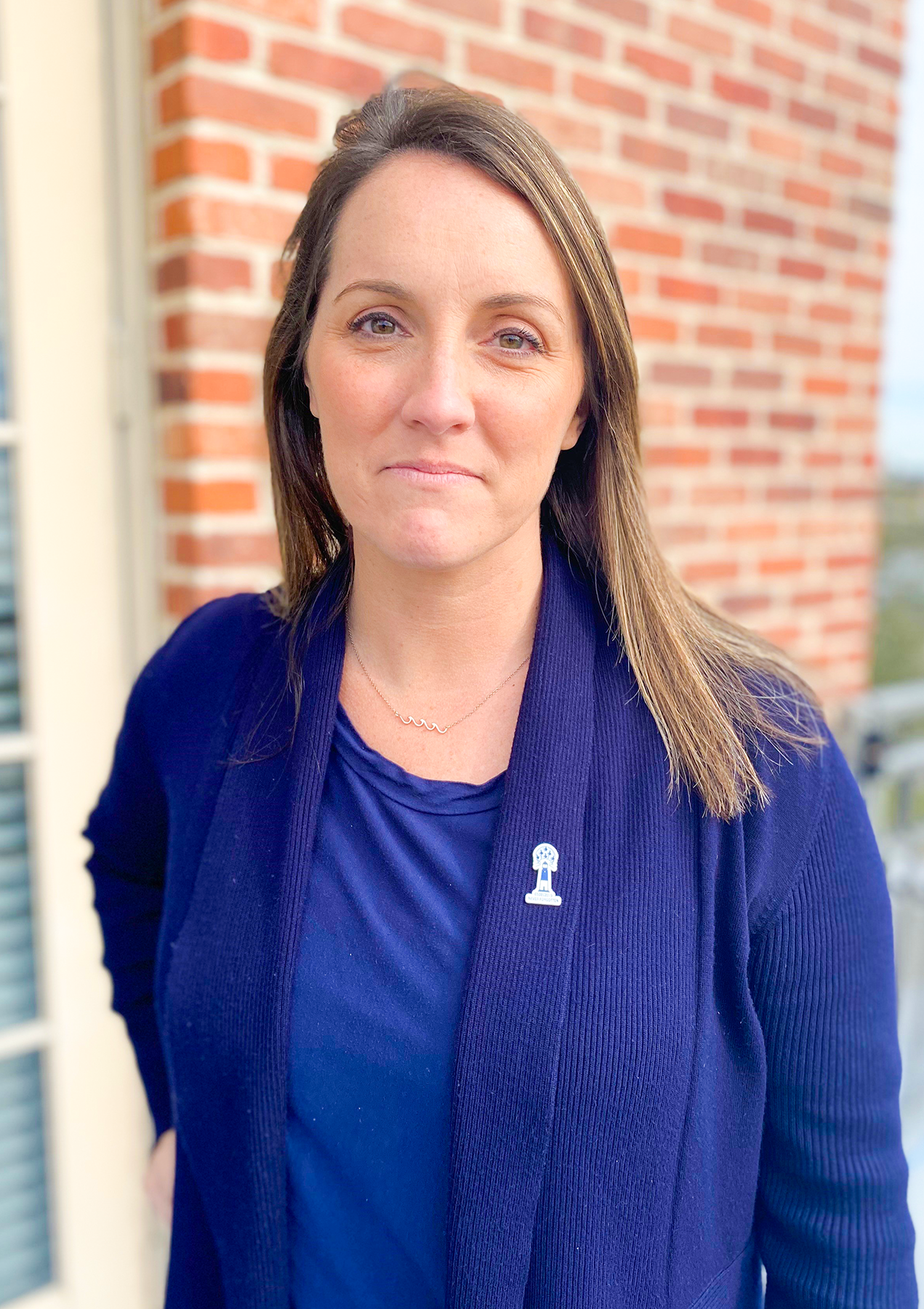 PENSACOLA NAS REMEMBRANCE PINS
The Greater Pensacola Chamber is resolved to continue support for the families that were forever changed by the atrocious terrorist attack on December 6th, 2019. We are rallying support from our community and you can be a part!
Pensacola NAS Remembrance Pins are being sold to help the Greater Pensacola Chamber raise funds and support for the families of our fallen heroes and those injured. Pins are being sold at $5 a piece and all funds will be directed through NAS Pensacola.
The 'Buy Now' link above will allow a purchase of up to 50 pins at one time.
For more information or to purchase more than 50 at a time, please contact Sara Lefevers at slefevers@pensacolachamber.com.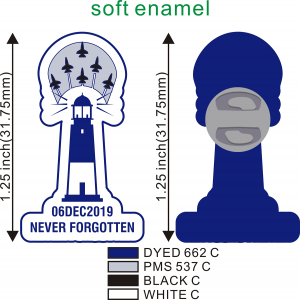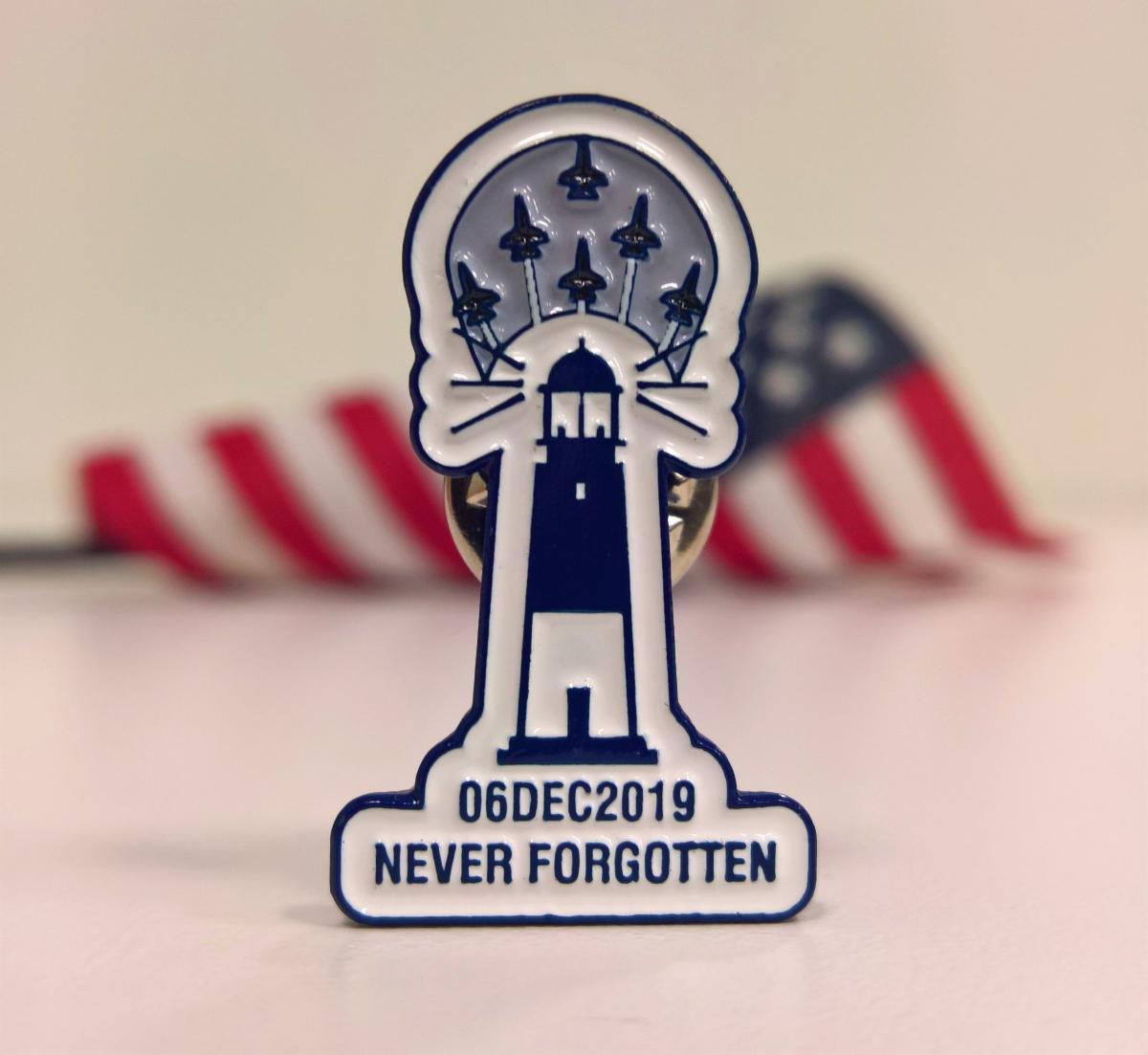 The Greater Pensacola Chamber of Commerce Department of Military Affairs and Department of External Affairs are excited to be hosting a Virtual Baby Shower/"Shower in a Box" for our military moms in the Escambia and Santa Rosa County area in partnership with the leaders of NAS Pensacola Spouses Network. Due to the current events of…
West Florida Defense Alliance
In recognition of the tremendous economic value the military provides our community, the Greater Pensacola Chamber of Commerce has formally established the West Florida Defense Alliance (WFDA).
Housed within the Greater Pensacola Chamber of Commerce, WFDA will work closely with the Florida Defense Support Task Force, other regional Defense Alliances, and our local community to identify and execute military friendly initiatives to enhance the region's military value and improve the quality of life of our service members, veterans, and military
retirees. WFDA will act as the liaison between local installations and the community, and will represent our region's military interests at the state and federal levels.
For more information about WFDA, please contact Debi Graham at dgraham@pensacolachamber.com.
Thank you to our 2020 Sponsors
2019 Annual Northwest Florida Defense Coalition DC Fly-In
The Greater Pensacola Chamber joins with representatives from its neighboring counties—Bay, Walton, Okaloosa and Santa Rosa—to carry a regional message in support of the critical defense sector to our Congressional and Pentagon leaders by hosting the Annual Northwest Florida Defense Coalition Washington, DC Fly-In each spring.
Military Affairs Committee (MAC)
The Military Affairs Committee (MAC) develops, implements and maintains initiatives and programs whose purpose is to enhance positive interaction between the community and the area military commands and personnel.  The MAC meetings are for members only.
The MAC has subcommittees which include the Underage Drinking Task Force, Command Sponsor Program and Military Appreciation Month.