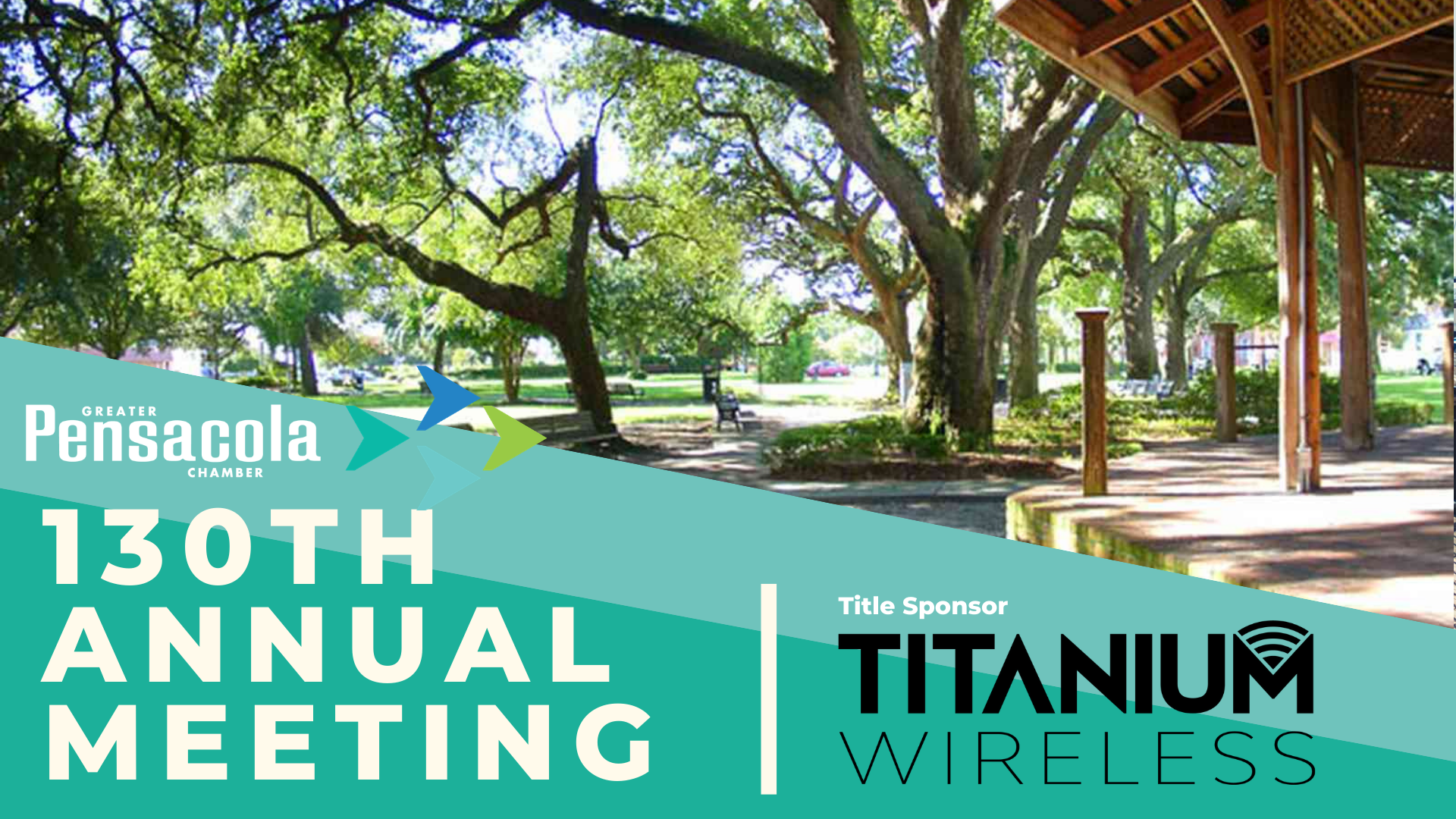 130th Annual Meeting of the Pensacola Chamber
Those "in the know" know the place to be is the Chamber's Annual Meeting.
The Annual Meeting is a signature event for Pensacola's business community and includes showcasing the official passing of the gavel from the current Board of Director's Chair to the incoming Chair.
Awards are also given out for....
Small Business of the Year
Nonprofit of the Year
Board Member of the Year
Ambassador of the Year
The 130th Annual Meeting title sponsor is Titanium Wireless.
Event Details for the 130th Annual Meeting
Date: November 19, 2020
Time: 5:00pm - 7:00pm
Location: Seville Square
WE NEED YOUR HELP! Please help us in choosing our 2020 Non-Profit of the year Award by voting using the button below.