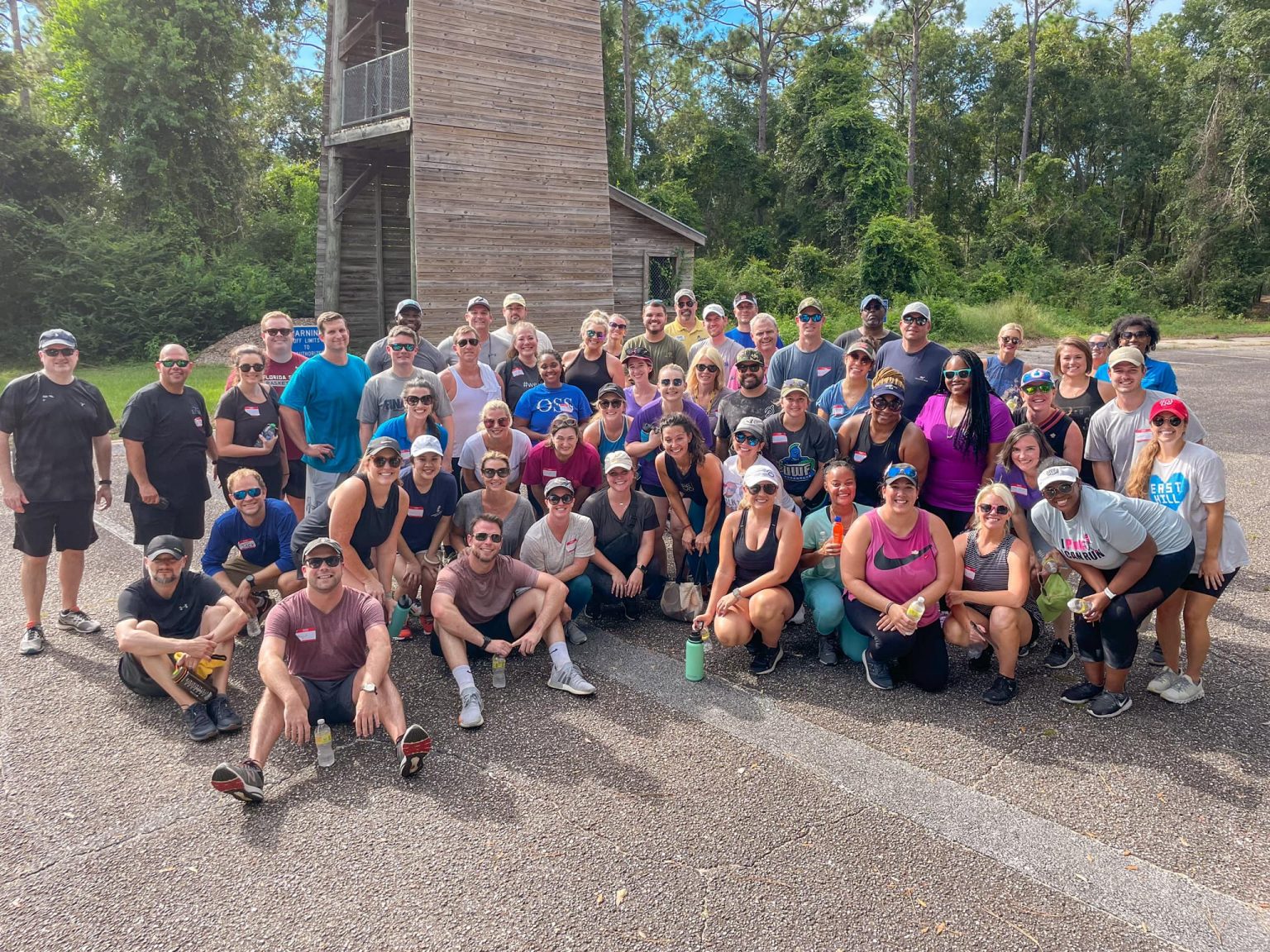 Leadership Pensacola (LeaP), a program of the Pensacola Chamber Foundation, aims to develop a pool of qualified, highly motivated individuals. LeaP is designed to help participants acquire an understanding of the issues facing the Pensacola area and gain the leadership skills necessary to resolve them. Candidates sought come from a cross-section of the community – men and women from different political, career, educational, social and cultural backgrounds.
This program serves as a venue for class members to develop and maintain strong community ties which help form stronger community relationships.
Donate to the 2024 Leadership Pensacola Class Project
History of Leadership Pensacola
The concept of the "born leader" is a myth. The ability to take charge is not enough to move a business, an organization or the community forward. Rather, a leader's success depends upon developing qualities of leadership, combined with a broad awareness of key issues, which will make a positive impact on the future.
Leadership Pensacola was founded in the fall of 1982 with the first graduating class in 1983. The Greater Pensacola Chamber established the program with a goal of ensuring the community's pool of talented leaders would be continually renewed. They understood that the future health of any community is linked to committed, educated leadership which must be equipped to make vigorous, well-informed and responsible decisions.
To date more than 1,900 people have completed the Leadership Pensacola program and have acquired the skills, passion and connections to work effectively as community trustees. Whether serving on a board, filling an elected office, or mentoring a homeless teen, they are building a stronger Pensacola region for current and future generations.
What is the objective of Leadership Pensacola?
Identify and cultivate current and future community leaders from the various geographic, ethnic, occupational and economic backgrounds of the Pensacola area.
Provide participants an in-depth, balanced understanding of issues, problems and opportunities confronting the Pensacola area
Develop a synergistic environment to enhance leadership skills among participants, thereby providing a common ground for working together on community needs.
Foster a high level of civic and community concern and involvement by participants.
Provide opportunities for building community cohesiveness.
Develop the resources for community placement of graduates and to assist in placing LeaP graduates in positions of community leadership and involvement.​
"I graduated LeaP in 2006 when I was working at WEAR-TV. The connections I made back then are still some of my trusted sources today. When I need something done, or I need advice, my LeaP class is the first group of people I turn to. If you want to get deeply connected to the Pensacola community, you'll find LeaP is your best avenue."
Daniel Pennington, Owner,
Daniel Pennington Speaker Training
Class of 2006
"Simply put, if not for the Leadership Pensacola program, Alga Beer Co. would not exist."
John Hodgdon, Owner, Alga Beer Co.
Class of 2018
"Because of LeaP, I've met some amazing people that I can now call friends. Because of them, I've grown personally and professionally."
Hong Potomski, Senior Director
Florida Blue
Class of 2011
Using the community as a classroom, Leadership Pensacola participants are introduced to diverse areas of the community as well as a broad spectrum of community leaders. LeaP is considered the premier program for existing and emerging leaders in the Greater Pensacola Area.
Participants accepted into LeaP are involved in a balanced combination of retreats, day-long seminars and community projects. Area decision-makers offer their time and expertise while tours and interactive exercises are built into each day.
Understanding of the issues, impacts and implications that affect Northwest Florida now and in the future.
Greater knowledge of the region, its history and its leaders.
Access to decision makers and business and community leaders.
A commitment to creating a better community.
An informed network of diverse colleagues for individual, business and community problem solving.
Increased leadership skills and enhanced awareness of personal leadership styles.
Increased employee leadership skills and knowledge of regional issues that can be used for greater organizational effectiveness.
Exposure to other community leaders who are committed toNorthwest Florida.
An opportunity to position a business as an organization that is committed to community quality of life issues and to position its decision makers as committed community leaders.
Networking opportunities that can help with business solutions.
A pool of committed community leaders to serve as board members and volunteers.
A talented group of leaders who can be called upon for solutions to community issues.
Positive community change resulting from the class project.
The Chamber is accepting nominations for the upcoming class, LeaP Class of 2024.  You can nominate yourself  (with employer approval) or someone else for the program through the online form below.
Anyone can be nominated for the program. The main purpose of the nomination period is to receive the contact information for a potential applicant so we may send the official application when the nomination period closes.
Following the close of nominations, all nominees will receive an electronic application via email. Applications consist of demographic information, community involvement, leadership experience and questions relating to the nominees' insight on the Greater Pensacola Area and leadership characteristics.
Please refer to the timeline below for specific dates:
Nominations Accepted for the Class of 2024: Now
Application Packet Emailed to All Nominees: March 2023
Applications Due: April 2023
​*All applications must be submitted with a $50 application fee and a supervisor's signature.
Contact the Leadership Pensacola Program Director at leap@pensacolachamber.com