small business of the month nomination
The Greater Pensacola Chamber of Commerce recognizes an outstanding small business for its success, achievements and contributions to the community by presenting the Small Business of the Month Award. Nominations may be made for any deserving business that is a Chamber members. Self-nominations are encouraged.
​
​Do you know of a small business that is deserving of recognition, or would you like your business to become one of the most talked about businesses around? ​Become the Chamber of Commerce's Small Business of the Month!
If selected, your company will be highlighted with an article and picture on the chamber's website, an ad in the Pensacola News Journal, and a certificate will be awarded during a regularly scheduled meeting of the Chamber's members.  If this sounds like a great way to get free publicity and some recognition for your business, simply submit your nomination below for review.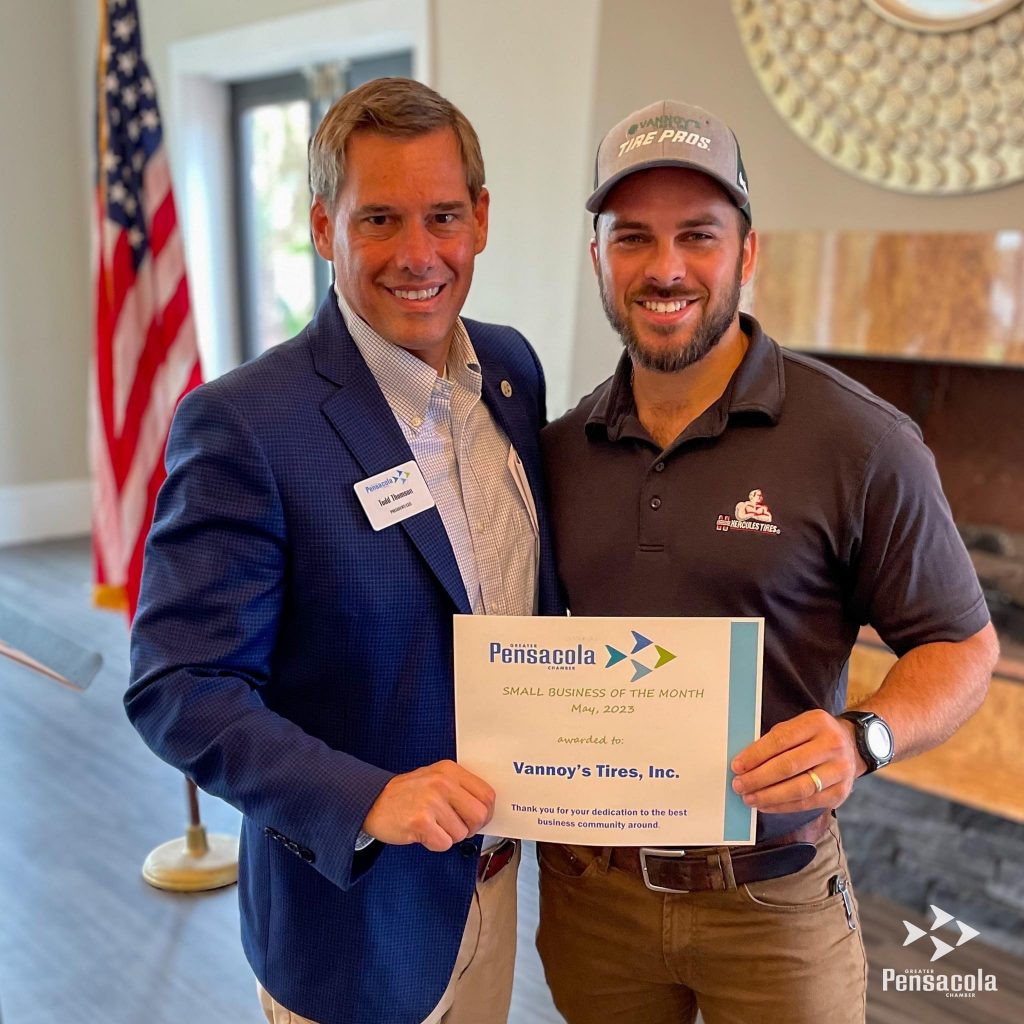 Vannoy's Tires, Small Business of the Month