Florida Department of Transportation Provides Timeline For 3 Mile Bridge Repairs
The Florida Department of Transportation has outlined key milestones in the established schedule for repairs. Repairs will take approximately six months to complete with a targeted opening date of early March 2021.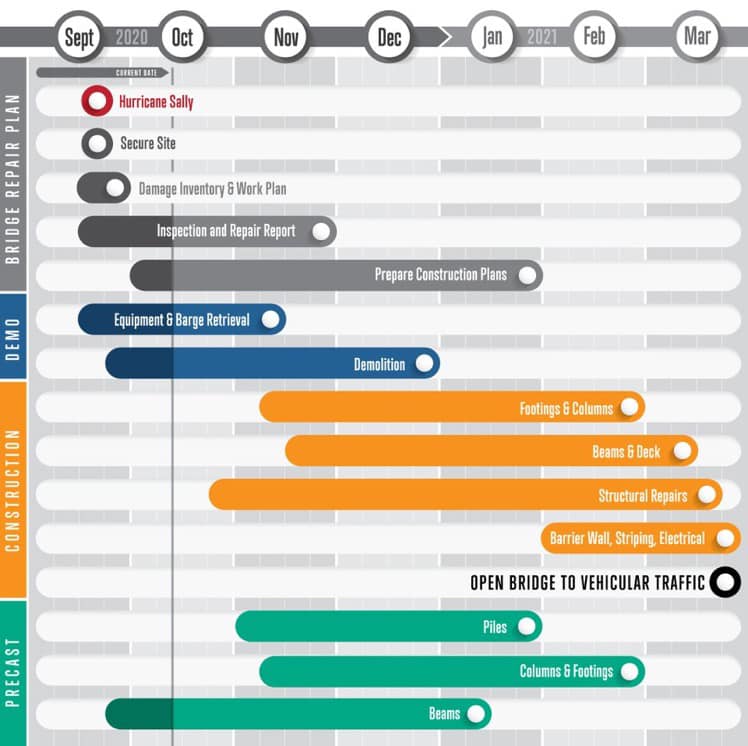 For more updates, go to FDOT's website here.
How Would You Use 500 Acres to Create Jobs? Share Ideas at OLF-8 Design Charrette
Planning is underway for one of the biggest economic development and job creation projects in Escambia County history, and everyone in the county is invited to contribute.
Tuesday marked the launch of a 10-day virtual charrette in which the community is invited to learn about, discuss, ask questions and propose ideas regarding OLF-8, a 500-acre former helicopter training field Escambia County acquired in Beulah to create high-paying jobs.
Learn more here.